Penbrook Borough Mayor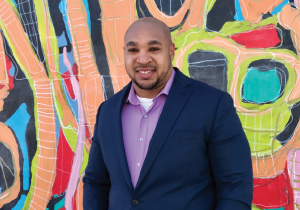 Mayor John McDonald
John McDonald was appointed as mayor by the Penbrook Borough Council in June of 2019.
McDonald grew up in Oberlin and graduated from Central Dauphin East High School in 2002 before settling in Penbrook in 2009 with wife Brenda and 3 children. In 2010, McDonald began his career as a corrections officer at the Dauphin County prison after earning degrees in criminal justice from Thompson Institute and Lockhaven University.
As mayor, he said that his greatest responsibility is keeping the community safe and maintaining a sense of family within the borough. McDonald may be most proud of the grand re-opening of the renovated Elm Street Station Park. He spent months working with a borough parks subcommittee overseeing the project's fine points, which involved the installation of new landscaping, children's playground amenities, picnic and game tables and an adult exercise area with benches.