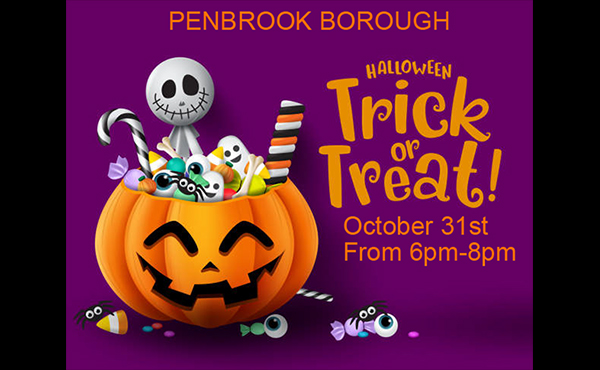 The Penbrook Planning Commission will be discussing the Subdivision and Land Development Plan for 2701 Herr Street, Penbrook. The former Velter Computer Products building has been demolished, and a flex warehouse is planned for the space. If you would like to hear about the plan, please come to the Penbrook Borough Building at 6:30 pm on November 21. To view Tri-County Regional Planning Commission's review of the proposed plan, please click the link below:

1c086c62-1dd1-484c-8219-9eac284b4117.usrfiles.com/ugd/1c086c_787d146e74424039833eae75c7fba481.pdf .. ... See MoreSee Less
Load More News...
Penbrook Police / Fire News
Monday November 27th, 2023
Last evening/night, engine 301 handled 6 calls including a transfer to Harrisburg city station 2. ... See MoreSee Less
Wednesday November 22nd, 2023
Engine 30 made its final trip in the borough this evening. Thankfully the engine is staying in county as Liberty Hose Co No 1. Williamstown Pa. Purchased the engine from us!

Keep an eye on our Facebook page for some exciting news in the near future! ... See MoreSee Less
Thursday November 16th, 2023
Chief 30 and engine 301 currently handling back to back calls in the borough. First call was an outside fire with the second call being an accident with injuries. ... See MoreSee Less
Monday November 13th, 2023
Over a week left to order R&K subs. Money and orders due by the 22nd. Don't forget, we also have chocolate covered pretzels for sale! Milk,dark, and white chocolate. You can also find our pretzels at:

Dave's House Of Hair
Hornungs True Value on 29th Street. ... See MoreSee Less
Sunday November 5th, 2023
Pretzels are currently being made! Get your orders in! ... See MoreSee Less
Tuesday October 31st, 2023
NEWS POST: Found Dog ... See MoreSee Less
The dog in the photograph was located in the 2400 block of Baker Street around 5pm. If this is your dog, please contact the Humane Society of Harrisburg Area at (717) 564-3320.
Friday September 15th, 2023
News ... See MoreSee Less
The Borough of Penbrook, 150 S. 28th Street, Penbrook, PA 17103
Friday September 8th, 2023
The Penbrook Police Department has joined Ring Neighbors. Neighbors allows you to share your photos and videos with us in order to help us solve crime and to keep your neighbors informed. We can only view what is shared publicly.

As always, you can reach out to us directly if you prefer.

Click the link below for more information if you are interested in joining Neighbors. A Ring device is not necessary, and the app is free.

... See MoreSee Less
Load More News...